Lionel Messi, born on June 24, 1987, in Rosario, Argentina, is widely regarded as one of the greatest football players of all time. His incredible skill, agility, and goal-scoring ability have earned him numerous accolades and records throughout his illustrious career. This biography will explore Messi's journey from his humble beginnings in Rosario to his rise to global stardom as a football icon.
Early Life and Childhood
Lionel Messi was born to Jorge Messi, a steel factory worker, and Celia Cuccittini, a part-time cleaner. He grew up in a close-knit family with his two older brothers, Rodrigo and Matias, and his younger sister, Maria Sol. Messi's passion for football was evident from a young age, as he would often play with his siblings and cousins in the streets of his neighborhood.
At the age of six, Messi joined his local football club, Grandoli, where his maternal grandmother, Celia, would accompany him to every match. She played a significant role in nurturing his love for the sport, and Messi has often credited her as his inspiration.
| | |
| --- | --- |
| Current Club | Paris Saint-Germain |
| Jersey Number | 30 |
| Playing Position | Right Wing Forward |
| Nationality | Argentina |
| Date of Birth | 24 June 1987 (age 35 years) |
| Height | 1.70 meters (5 ft 7 in) |
| Weight | 72 kg |
| Career goals | 759 |
| Appearances | 957 |
Joining Newell's Old Boys and Growth Hormone Deficiency
In 1995, Messi joined the youth team of Newell's Old Boys, a prominent football club in Rosario. His talent was undeniable, and he quickly became the star player of the team. However, at the age of 11, Messi was diagnosed with a growth hormone deficiency, which threatened to derail his football career. His family could not afford the expensive treatment, and Argentine clubs were unwilling to cover the costs.
FC Barcelona and La Masia
In 2000, Messi's family sought opportunities in Europe, and he was offered a trial with FC Barcelona. Impressed by his talent, the club agreed to sign Messi and cover the costs of his medical treatment. At the age of 13, Messi moved to Spain with his father and enrolled in La Masia, Barcelona's famed youth academy.
Rise to Stardom
Messi's rise through the ranks at Barcelona was meteoric. He made his first-team debut in 2004, at the age of 17, and quickly established himself as a key player. In 2007, he scored his first hat-trick against Real Madrid, a performance that solidified his status as a rising star.
Over the years, Messi formed a formidable partnership with fellow players Xavi Hernandez and Andres Iniesta, leading Barcelona to numerous domestic and international titles. His incredible skill and goal-scoring ability earned him the FIFA Ballon d'Or award multiple times, cementing his status as one of the greatest football players in history.
Messi's international career with Argentina has been marked by both success and heartbreak. He has represented his country in multiple Copa America tournaments and FIFA World Cup competitions, often carrying the team on his shoulders. Despite his individual brilliance, Messi has faced criticism for not being able to lead Argentina to a major international title.
Awards
Barcelona
La Liga: 2004–05, 2005–06, 2008–09, 2009–10, 2010–11, 2012–13, 2014–15, 2015–16, 2017–18, 2018–19
Copa del Rey: 2008–09, 2011–12, 2014–15, 2015–16, 2016–17, 2017–18, 2020–21
Supercopa de España: 2006, 2009, 2010, 2011, 2013, 2016, 2018
UEFA Champions League: 2005–06, 2008–09, 2010–11, 2014–15
UEFA Super Cup: 2009, 2011, 2015
FIFA Club World Cup: 2009, 2011, 2015
Paris Saint-Germain
Ligue 1: 2021–22
Trophée des Champions: 2022
Argentina U20
FIFA World Youth Championship: 2005
Argentina U23
Summer Olympics: 2008
Argentina
FIFA World Cup: 2022
Copa América: 2021
CONMEBOL–UEFA Cup of Champions: 2022
Individual
Ballon d'Or/FIFA Ballon d'Or: 2009, 2010, 2011, 2012, 2015, 2019, 2021
FIFA World Player of the Year: 2009
The Best FIFA Men's Player: 2019, 2022
European Golden Shoe: 2009–10, 2011–12, 2012–13, 2016–17, 2017–18, 2018–19[653]
FIFA World Cup Golden Ball: 2014, 2022
FIFA World Cup Silver Boot: 2022
FIFA Club World Cup Golden Ball: 2009, 2011
FIFA U-20 World Cup Golden Ball: 2005
FIFA U-20 World Cup Golden Boot: 2005
Copa América Best Player: 2015, 2021
Copa América Top Goalscorer: 2021
La Liga Best Player: 2008–09, 2009–10, 2010–11, 2011–12, 2012–13, 2014–15
Pichichi Trophy: 2009−10, 2011–12, 2012−13, 2016–17, 2017−18, 2018–19, 2019–20, 2020–21
Laureus World Sportsman of the Year: 2020
Argentine Footballer of the Year: 2005, 2007, 2008, 2009, 2010, 2011, 2012, 2013, 2015, 2016, 2017, 2019, 2020, 2021, 2022
Click here: Lionel Messi: A Journey from Rosario to Global Stardom
Personal Life and Philanthropy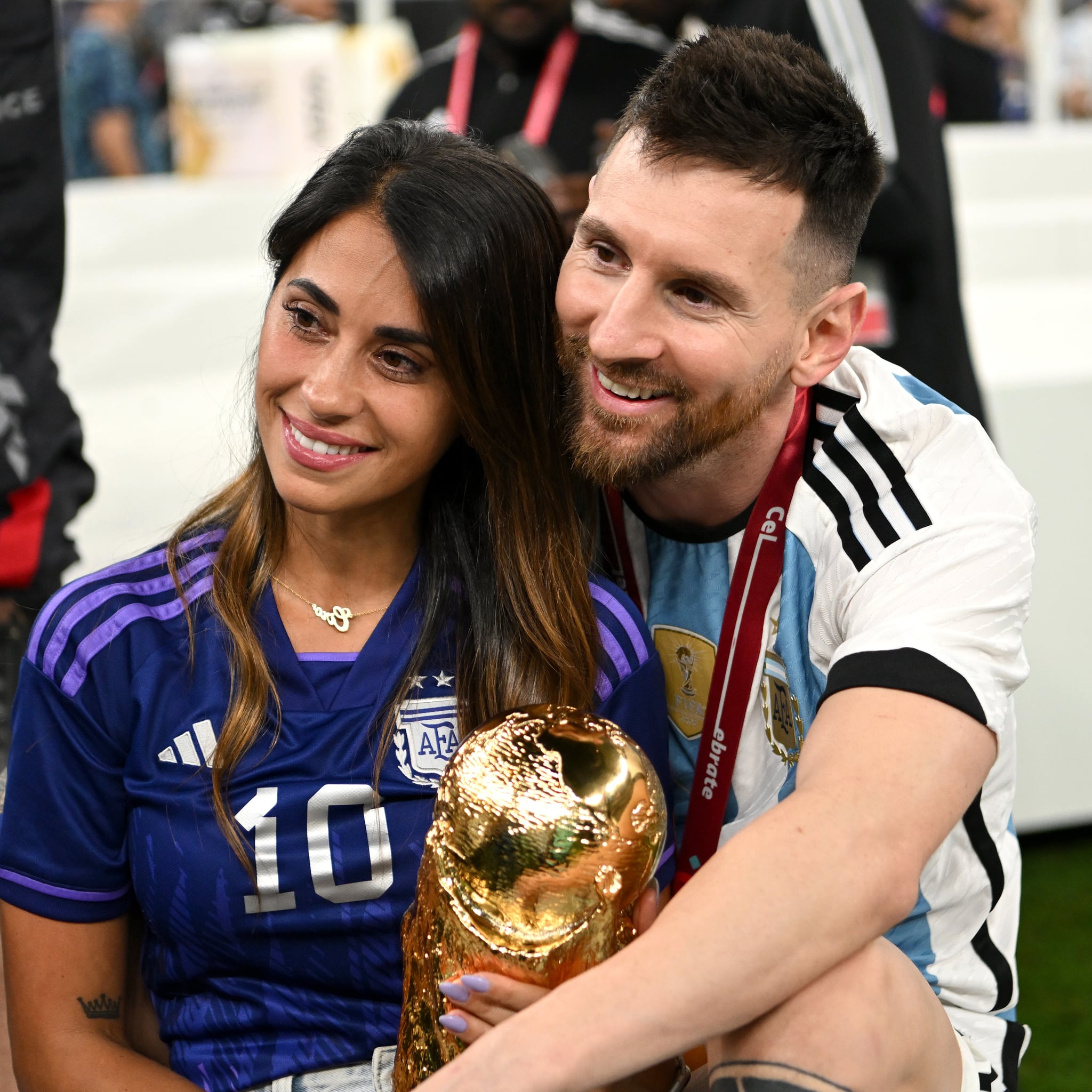 Messi is known for his humility and dedication to his family. He married his childhood sweetheart, Antonella Roccuzzo, in 2017, and they have three children together. Messi is also actively involved in philanthropy, having established the Leo Messi Foundation in 2007, which supports access to education and healthcare for vulnerable children.
Legacy and Impact on the World of Football
Lionel Messi's impact on the world of football is immeasurable. His extraordinary talent and dedication to the sport have inspired millions of fans and aspiring footballers worldwide. As a marketing manager, it's crucial to understand the power of Messi's personal brand and the influence he holds over the global football community.
Messi's playing style, characterized by his incredible dribbling skills, vision, and goal-scoring ability, has revolutionized the way football is played and perceived. His success has also contributed to the growth of FC Barcelona's brand, making it one of the most recognizable and valuable sports franchises in the world.
Endorsements and Commercial Success
Lionel Messi's success on the field has translated into commercial success off the field. He has signed lucrative endorsement deals with major brands such as Adidas, Pepsi, and Gatorade, among others. Messi's marketability is a testament to his global appeal and the power of his personal brand.
Conclusion
Lionel Messi's journey from the streets of Rosario to global football stardom is a testament to his talent, determination, and resilience. His incredible skill and goal-scoring ability have earned him a place among the greatest football players of all time. As a marketing manager, it's essential to recognize the impact that influential figures like Messi have on the sports industry and the power of their personal brand. By understanding the factors that contribute to their success, we can develop marketing strategies that resonate with fans and create lasting connections with our target audience.